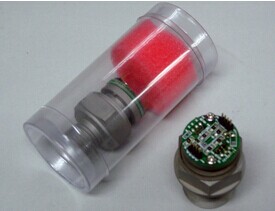 Characteristic

Description

Apparent

Fingerpost
HPT101 series are designed as foil strain gauge pressure sensor. We used high grade Vishy strain gauges which were attached on a 17-4PH stainless steel diaphragm by special technique to sense pressure; The pressure port is machined from a solid piece of 17-4PH stainless steel. There are no O-rings, organics or welds exposed to the pressure media. This allows for a leak proof, all-metal sealed pressure system which withstands more than 10 million pressure cycles Without failure.
HPT101 series with strict temperature compensation for both zero and span, No need to do further temperature compensation when users doing amplified calibration.
HPT101 series is the sensor with mV output and all sensors have been thermal aged to keep long term stability. We provide
varies electric outlet -- such as wires or connect pins, and also could be provided as customer required.